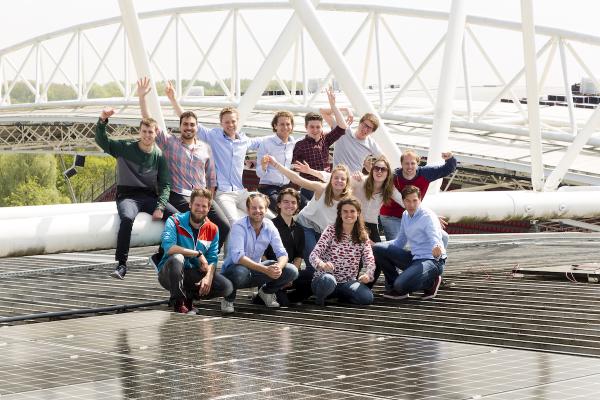 Solar Monkey is a special startup. It combines a playful nature with a relentless focus on execution.

— Wouter Chömpff, Marketing Monkey
For the past 32 months I have been part of an amazing journey. Joining Solar Monkey as the first employee in 2016 was exciting, yet definitely with its fair share of uncertainties.
In the months that followed, I noticed that working at a startup is often romanticized. It is thought that it affords you all sorts of freedoms. Liberated from the confinement of corporate culture, bureaucracy and little room for executing your own ideas, everything is built around fun, doing things you love with likeminded individuals with the possibility of growing to become something great.
When people think this, they are mostly right. These are some the good parts.
Nevertheless, there are also challenging aspects. For one, there is no safety net. You don't have the luxury of asking for more resources and manpower to complete your mission. It comes down to you and your team. There are no reinforcements until you start generating more revenue or secure that next investment round. And if shit hits the fan, it's up to you to clean up the mess. A mess which you may even have caused in the first place. Also, probably nobody else has dealt with it before, so you'd better think fast. This can be confrontational to say the least and can lead to stressful moments. Still, these responsibilities also affect the resulting emotions when all goes well: almost 32 months down the road and we're still here. We're beating the odds. And this comes with feelings of great accomplishment and pride!
At Solar Monkey you get responsibilities from the very beginning. Although some independence is required, there is always a bunch of enthusiastic colleagues willing to help you when you get stuck!

— Tim de Vries, MSc Graduation Intern Monkey
In 2016, we held a tiny office at the YES!Delft startup incubator. Within a year, we've moved into one of the largest offices available there and if all goes well, we should move to our own office in 2019.
Currently, Solar Monkey employs a team of 11. This team is built around a core trio of founders with a well balanced set of personalities and skillsets. A development team of 4 has been continuously improving Solar Monkey's products and services. A business development team of 4 have helped our product reach our customers and develop our business further.
As a developer at Solar Monkey, you are confronted with a reasonably comprehensible stack. Our backend is written in Python using Django to define our data structures and provide a RESTful API. In the frontend, we use Redux to manage our state. Adopting this library was the first step in moving away from AngularJS, which we still use in other areas (views and routing). We will be migrating to React for our UI layer.
Although we aren't religious about it, we mostly practice Test Driven Development and have a useful CI setup, working our way towards fully automated deployment.
At Solar Monkey you get the freedom to develop your skills and the right guidance to improve yourself.

— Valerie van Straaten, Business Development Intern Monkey
Very early on, Solar Monkey took the whole team out of office for a day to discuss the long-term ambition and formulate company values. Giving all employees a full say in these matters strengthens the connection between team members and the company. At Solar Monkey we believe that self empowerment should be a central theme in our working climate. We share the idea that we should be able to make our own decisions, as long as we fulfill our responsibility to share them openly and actively seek out feedback. This encourages us to be eager to improve and maximize our potential as individuals and as a team. Solar Monkey provides all employees with a personal development budget, to encourage employees to actively seek out opportunities to up their skillset.
Continuous improvement is what is required to keep up with the rapid development of the solar market, in The Netherlands and beyond. The introduction and adoption of technologies such as battery storage, smart grids and the uprise of utility scale solar power all require us to continue to innovate our products. Also, venturing into marketplaces outside of The Netherlands poses challenges in all areas.
This all presents a great need for talented individuals, who can make a positive contribution to our mission and culture. Our web application needs to be scaled up and internationalized and more fundamental and practical research and development is needed to create innovative products and solutions to sustain our future.
Working at Solar Monkey is like living in the jungle with your monkey family: it's a wild and challenging environment in which you need to survive, but it is full of opportunities and you know you can count on your monkey family!

— Jan Smelik, Marketing Intern Monkey
I feel privileged to work with such talented and driven individuals in a challenging and collaborative environment. I have seen employees and interns thrive and in return help drive the company forward, almost without exceptions.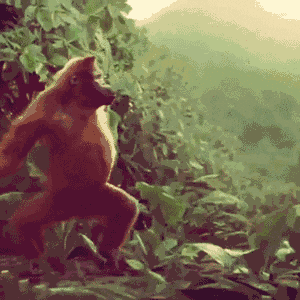 Currently, we are looking to grow our team to make the next step in improving our products and take a further lead in innovating the solar energy design software and services industry internationally.
If you feel your ambitions and values align with ours and you can make a positive contribution to our mission and culture, contact us here.